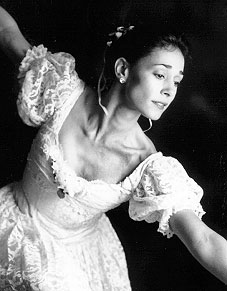 Patricia Dickinson (FBA Founder/Artistic Director/Choreographer) has been the Director/Owner of Dance Theatre Southwest since 1995. Patricia Dickinson began training with Nancy Robison and the Southern Ballet of Atlanta under Karen Conrad, formerly with American Ballet and Pittman Corry. She was a scholarship recipient at the North Carolina School for the Arts, studied at the Graham Conservatory in New York, and received a BFA degree with honors from Southern Methodist University. During these years, she studied with Madame Valentina Belova, and Nikita Talin of Ballet Russe de Monte Carlo. Ms. Dickinson danced with Dallas Opera and the Dallas Ballet where she worked with such choreographers and teachers as George Skibine, Marjorie Tallchief, and James Clouser. She was a founding member and co-Artistic Director of Dancers Unlimited in Dallas for ten years where she performed the works of Judith Jamison, Moses Pendleton, Bill Evans, Bill T. Jones, Matthew Diamond, Peter Pucci and others. Her diverse training has allowed her to move comfortably in roles from the Sugarplum Fairy in The Nutcracker to more contemporary ballets. She performed in film and commercials and has produced fifteen record albums for the ballet classroom and three instructional videos. She served as Artist-in-Residence for the Dallas Black Dance Theatre and as Artist in the Schools for the Texas Commission for the Arts. She continues the "History of Dance" program with workshops she created for the Texas and New Mexico school systems. She teaches master ballet classes throughout the country and has served as a guest instructor at the University of New Mexico. Ms. Dickinson's continuing teaching and choreographic career spans the U.S., Canada, Mexico and Europe. She currently makes her home in New Mexico with her husband, Larry Wells, and son, Nicholas. She founded Southwest Civic Ballet in 1994 as a forum for young New Mexico dancers to come together and learn performance skills. In 1997, she disbanded Southwest Civic Ballet and became Artistic Director for the New Mexico Ballet Company, serving in this capacity until 2009. Most recently, Patricia has choreographed for New Mexico Symphony Orchestra and Opera Southwest productions of Star Wars and The Merry Widow, respectively. Her highly acclaimed choreography for The Nutcracker in The Land of Enchantment has been an annual treat for audiences at the National Hispanic Cultural Center every holiday season.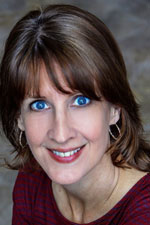 Beth Griffin  (Ballet Mistress; Choreographer) began her ballet studies with Terrell Paulk of the Atlanta Ballet. She performed with Mr. Paulk's regional company for many years, dancing roles in Les Sylphides, Swan Lake, Giselle, Cinderella, Graduation Ball, Coppelia, Sleeping Beauty, Paquita, The Nutcracker and many original and contemporary works. She was privileged to study with Marc Ligon and Alexandra Danilova of American Ballet Theater, Andree Harper of Ballet El Paso, Hector Zaraspe and Robert Joffrey. She continued her study of dance at the University of Texas graduating with a BS Ed. in biology from Columbus State University. She has choreographed for CSU's Nunsense, the Springer Opera House's Christmas Carol and A Doll's House, as well as producing choreography for the Miss Georgia Scholarship Pageants, all in her home state of Georgia. Ms. Griffin co-founded the Columbus Ballet with where she served as assistant, executive and artistic director. At Columbus State University, Ms. Griffin established the Columbus Ballet Conservatory with Maria Hirsch (formerly with the Ballet de San Juan) where she was the program coordinator and created a curriculum for ballet training still being used today. Upon moving to New Mexico, she served as ballet mistress and instructor at Ballet Repertory Theatre before joining the staff at Dance Theatre Southwest and taking the position of Ballet Mistress and Resident Choreographer with Festival Ballet Albuquerque.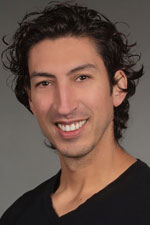 Dominic Guerra (Professional Dancer/ Choreographer) was raised in Albuquerque, New Mexico. At the age of nineteen he was awarded a scholarship from the Alvin Ailey School of Dance in New York City where he received formal training in classical ballet and modern dance with a focus in the techniques of Lester Horton and Martha Graham. He was a Principal Dancer with American Repertory Ballet for four years and  danced with the Connecticut Ballet and Zig Zag Ballet. Guerra's showmanship has been depicted in roles such as the Dancing Master in Cinderella, Hortensio in The Taming of the Shrew, Drosselmeyer in FBA's Nutcracker, and Dracula in FBA's Dracula: A Love Story.. Guerra also performed for the modern dance company: The Works founded by Jennifer Miller. He is on the faculty at Dance Theatre Southwest and Festival Ballet Albuquerque.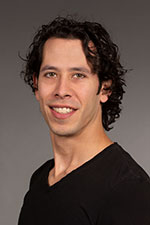 Christo McMaster (Professional Dancer/ Choreographer) began dancing in 2012 when he participated in Festival Ballet Albuquerque's production of Billy the Kid. He began his formal ballet training at Dance Theatre Southwest with Dominic Guerra and Patricia Dickinson Wells. He has since been performing with Festival Ballet Albuquerque. Christo has recently performed with other companies such at Louisiana Delta Ballet, as a guest artist in their production of Beauty and the Beast, and more extensively with Connecticut Ballet, in the productions of Giselle and The Nutcracker, as well as various outreach programs. With his apprenticeship and trainee scholarship he studied under Mr. Brett Raphael, Director of Connecticut Ballet. Christo is currently on faculty at Dance Theatre Southwest where he teaches Boys Class, Beginning Partnering for teenagers and Adult classes as well.