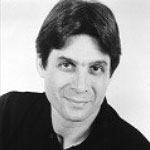 Matthew Diamond (Guest Choreographer) performed for choreographers such as Louis Falco and Jose Limon. His career as a choreographer, both free-lance and for his dance company, DIAMOND brought his work to Jacob's Pillow, Carnegie Hall, and the Brooklyn Academy of Music as well as to Europe, Israel and the U.S. In an effort to expand his scope he focused his career primarily on directing, which has brought him an Oscar nomination, four Emmy Awards, three Director's Guild Awards and the Humanitas Award. He has directed many music specials as well as a long list of dramatic programming including numerous episodes of prime time television such as Desperate Housewives, Eureka and Ugly Betty.  He was nominated for an Academy Award and a Director's Guild Award for his feature documentary, Dancemaker, about the world of choreographer Paul Taylor. Among many honors the International Documentary Association named it Best Feature Film.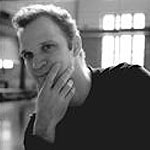 Vladimir Conde Reche (Guest Choreographer), a native of Sao Paulo, Brazil, received his BFA from The Julliard School and MFA in choreography from the University of Iowa; danced with Cisne Negro Dance Company, Ballet Stagiun, and was a guest artist for other companies. Vladimir has performed, choreographed and taught all over the globe. Among the countries where he has worked are Argentina, Austria, Brazil, Colombia, England, Germany, Italy, Mongolia, Panama, Paraguay, Peru, South Africa, the United States and Uruguay. With his extensive training in ballet and his background in Graham, Limón, and Taylor techniques, Vladimir teaches technique classes that align traditional with contemporary techniques, applying the necessary approaches to guide young dancers of the current generation toward the demands of present performance arenas. As a choreographer Vladimir frequently collaborates with composers, costume, set and lighting designers; he choreographs for students and professionals in the contemporary, ballet and theatrical idioms (plays and musicals), some of his most recent creations are in dance films. Vladimir chooses to comment on current issues engaging collaborators, performers and audience members using traditional and/or contemporary language. Vladimir has been an influential dance master and choreographer in Albuquerque, frequently and consistently teaching and choreographing for local studios and institutions. He has been a faculty member for the Dance program at the University of New Mexico since 2008, also serving as Department Chair and Head of the Dance Program.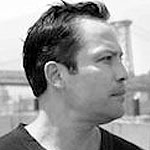 Jock Soto (Guest Choreographer), who is half Navajo Indian and half Puerto Rican, was born in Gallup, New Mexico, and raised in Phoenix, Arizona. At the age of five, he began studying ballet with local teachers after seeing a television special featuring Edward Villella in the Rubies section of George Balanchine's Jewels. Mr. Soto continued his studies at the School of American Ballet (SAB), the official school of New York City Ballet. While at the School, Mr. Soto danced the role of "Luke" in Peter Martins' The Magic Flute, which was choreographed for the School's 1981 Workshop performances. That year, Georges Balanchine invited him to become a member of the Company's corps de ballet. In June 1984 he was promoted to the rank of soloist, and one year later, he became a principal dancer. Mr. Soto's extensive repertory includes featured roles in many of George Balanchine's ballets, including Agon, Allegro Brillante, Episodes, Firebird, The Four Temperaments, Rubies from Jewels, Orpheus, and many others. He has danced featured roles in ballets by Jerome Robbins, including Afternoon of a Faun, The Cage, The Four Seasons, and West Side Story Suite, as well as Peter Martins' Swan Lake, Symphonic Dances, and Valse Triste, and Robert La Fosse's Concerto in Five Movements. Mr. Martins has created principal roles on Mr. Soto in a number of his ballets, including Fearful Symmetries, Them Twos, and Thou Swell. During New York City Ballet's Spring 1988 American Music Festival, Mr. Soto originated featured roles in Mr. Martins' Black and White, Robert Weiss's Archetypes, Laura Dean's Space, and Jean-Pierre Bonnefoux's Five, and performed in Richard Tanner's pas de deux Sonatas and Interludes. In addition, he originated roles in Miriam Mahdaviani's Urban Dances; Kevin O'Day's Huoah; Mr. Tanner's Ancient Airs and Dances, Operetta Affezionata, and Schoenberg/Wuorinen Variations; Lynne Taylor-Corbett's Chiaroscuro; Christopher Wheeldon's After the Rain, Liturgy, Slavonic Dances and several others; and Damian Woetzel's Ebony Concerto. Mr. Soto has appeared as a guest artist with the Kirov Ballet in Jewels in 2003 and at the Bolshoi Theatre in 2003. Mr. Soto has staged ballets around the world including works by Balanchine, Robbins, Martin, Wheeldon, and many more. His television appearances include five Live from Lincoln Center broadcasts on PBS: "A Choreographer's Notebook: Stravinsky Piano Ballets by Peter Martins," "Balanchine's A Midsummer Night's Dream, "Swan Lake" choreographed by Mr. Martins; Ray Charles in Concert, reprising his role in A Fool for You; New York City Ballet's Diamond Project: Ten Years of New Choreography, dancing in Chiaroscuro, Mercurial Manoeuvres, and Them Twos; and Lincoln Center Celebrates Balanchine 100, dancing in Liebeslieder Walzer. Mr. Soto also appeared in Mr. Bonnefoux's Five as part of the Guggenheim Museum's Works in Process series on PBS. He has appeared on seven episodes of Sesame Street. Mr. Soto served as a member of SAB's permanent faculty from 1996 to 2015. He resides in Eagle Nest, NM with his husband Luis Fuentes and their pet beagle Bandit. Water Flowing Together, a feature documentary on Mr. Soto was aired on PBS in 2006. Every Step You Take, Mr. Soto's critically acclaimed memoir, was published by Harper Collins in 2011.